The name of iCobots is the combination of the words Israel + Collaborative Robots and it faithfully reflects the company's economic vision: providing the world's best cobot solutions to local industrialists and manufacturers with an emphasis on improving business results and productivity.

The company undertakes to find for you the most advanced technology in this field and to make available to you the strategic partnerships, distribution agreements and international relationships with the technology developers and researchers in this developing field.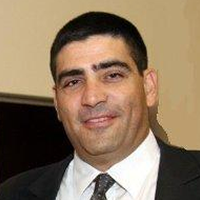 Yoel is an economist specializing in risk management, worked for many years during the Bank of Israel during which he published articles and position papers in the field of financial risk. Serves as lecturer at Ben-Gurion University and at the College of Management for MBA students in Business Administration and Applied Economics. Over the past decade, Yoel has been involved in a number of initiatives that have also included logic development, algorithms, and the construction of bots (virtual robots), especially in the financial world.